Environmental Sustainability
Made from a Renewable Resource
Even though most paper packaging made in Canada is high in recycled content, the paper fibres it was originally made from came from a tree somewhere. Trees are a renewable resource. By law, every hectare of commercial forest that's harvested in Canada must be successfully regenerated, either through direct seeding or naturally. Currently the harvest and re-growth of Canada's forests is in balance, with an average of more than 1,000 new seedlings planted every minute. Canada also leads the world in the amount of forest land that's independently certified as being sustainably managed.
PPEC-member companies have gone one step further by achieving a significant sustainability milestone: what's called third-party "chain-of-custody" certification. This provides independent proof that the companies receive their raw materials (whether recycled or virgin) from responsible sources.
Made from Renewable Energy (Biomass, Hydro)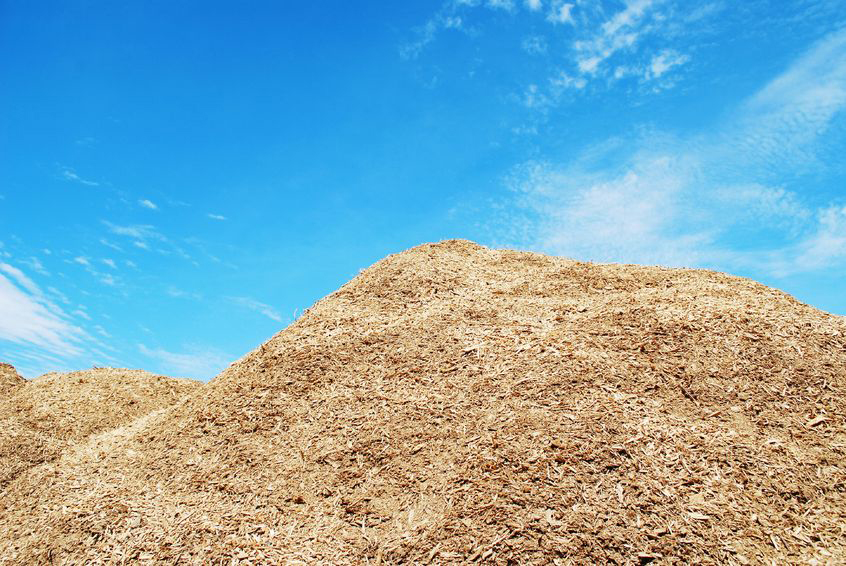 The two Canadian mills that produce kraft paper to make paper bags and sacks are major users of renewable energy (biomass). What can't be used to make quality paper is converted into energy to power the mills' boilers. Virtually nothing is wasted. The US Environmental Protection Agency recently recognized that biomass from sustainably managed forests is carbon-neutral. This substantially reduces these mills' environmental footprint. Many other Canadian mills use another form of renewable energy (hydro) to power their plants.
High in Recycled Content
Most boxes and cartons made in Canada are 100% recycled content because that's what Canada's packaging mills are built to produce. They use old packaging and printed paper collected from the back of factories, supermarkets, office buildings, and from residential (Blue Box) programs.  While recycled content varies by packaging grade (boxes, bags, cartons), the overall industry average for domestic shipments is still an impressive 71 per cent.
Recyclable
Virtually all Canadians can recycle paper packaging in Canada. A recent independent survey found that some 96% of Canadians had access to the recycling of corrugated boxes and paper bags and sacks. Some 94% had access to the recycling of boxboard cartons.
Compostable
Most paper packaging materials are compostable in Canada. In fact, in two provinces more old boxboard cartons are sent for composting than sent for recycling.
Packaging Reduction (Reduction at source)
Common ways of achieving reduction include eliminating or reducing layers, introducing high performance board or kraft paper (making it lighter), reconfiguring box flaps, or removing unnecessary air space between the product and its packaging. These and other design changes have occurred across the industry so it is difficult to single out companies for special attention.
Two major efforts, both led by PPEC, stand out, however. The first was persuading the Railways Association of Canada to change its rules on corrugated containers shipped by rail. The boxes were basically overbuilt to avoid insurance claims for goods damaged in transit. PPEC proposed amendments to the rules that would protect the contents while at the same time slashing the amount of corrugated needed by between five and ten percent, the equivalent of taking about 100,000 tonnes of packaging off the market.
A more recent design change, this time involving provincial government specifications, was PPEC's success in persuading the Liquor Control Board of Ontario (LCBO) to change its shipping rules for wine and liquor boxes. In effect, the LCBO was forcing box makers to make their boxes from virgin material or to include some virgin fibre. This discouraged the use of recycled board, the predominant Canadian and global grade. PPEC initiated some laboratory trials, put together a video, and basically persuaded the LCBO to allow an alternative testing method which allowed for the use of recycled fibre, as long as it performed.
Packaging Re-Use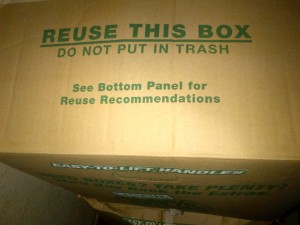 While the numbers are difficult to estimate, it is clear that much paper packaging is re-used. There is a significant trade in using old corrugated boxes for storage and for using them to move household possessions and equipment into new homes and offices, for example.
Some people claim that re-use is always "environmentally friendlier" than recycling. We disagree, especially when you look at the full life cycle picture of some reusable systems and their sanitisation and food safety issues.
Packaging Recycling
Paper packaging is widely recycled in Canada. PPEC estimates a national recovery rate for corrugated boxes of at least 85 per cent. It is harder to estimate specific recycling rates for old boxboard and paper bags because they are frequently mixed in with other grades of paper. There is better data on residential (Blue Box) recycling rates in some provinces. The recycling rate for corrugated in Ontario's Blue Box program in 2017, for example, was an amazing 98 per cent.
PPEC pioneered the recycling of old boxboard in North America in the early 1990s. Today, some 94% of Canadians can recycle it. The council has also been closely involved in moves to develop alternative coatings for waxed corrugated boxes, an industry success story.
And it has been lobbying provincial governments to ban old corrugated boxes (and potentially other paper fibres) from landfill.